You know, if this blog was one of those virtual pets you
adopt on facebook I would find it covered in muck, looking at me with big sad eyes
I neglect it so much!
What happened? It was Tuesday and then all of a sudden it's
Saturday ... what happened to my week? Do you know? 'Cause
I don't! Anyway ... enough of that! Let me just say I feel slightly
guilty posting Starlight Spotlight! this week, as I haven't contributed
much content of my own, but here it goes all the same, I hope
you will forgive my slackness and enjoy my picks!
Great
Tim Walker
Interview
! The only problem I have with it? The
Sketch Book beside him ... I was dying for him to leaf
through it... but it just sat there, taunting me!
(Thank you to
DisneyRollergirl
for the link!)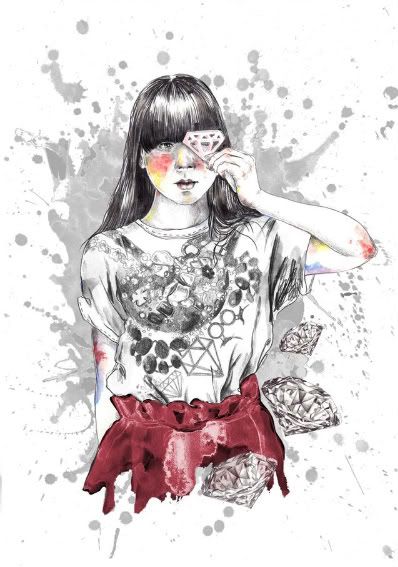 Adorable
Susie Bubble
immortalized by illustrator
Esra Røise
,
I like!
I feel a DIY inspiration coming on!
Gorgeous sequinned creation by Barbara Munsel,
take me to the giant sequins factory right now!