Beautiful prints by Seasprayblue.
The cross
pollination between Etsy and Dawanda
continues, I first saw Katrin's illustrations on a stroll
on the Dawanda site but, of course, she's present
on Etsy, Flick'r and MySpace.
Hangin' around
I love what she wrote about what inspires her:
"Now I get my inspirations by listening to music or in the moment when I close my eyes very shortly before falling asleep. The most impressive pictures I keep in mind until I wake up."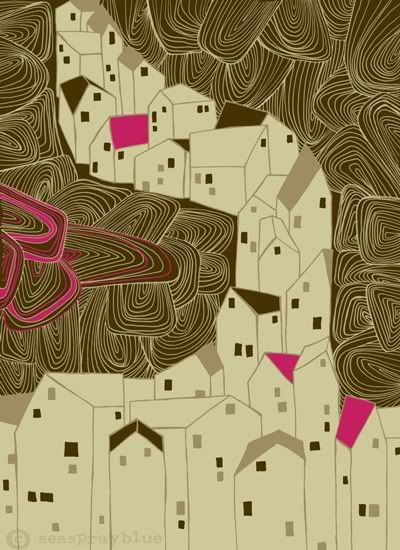 Sunset over harbour island