I realize that forking out £290 for a pair of shoes
is far from most people priorities at this moment, it surely is far down my list,
but I can't help loving these beautiful hand crafted shoes by
Hetty Rose
,
hand made to measure, covered in the most gorgeous vintage kimono
fabrics of your choice.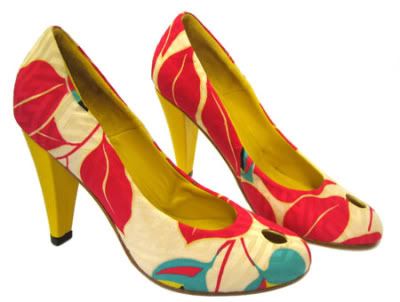 Yuki
I bookmarked her link more than two years ago and never blogged
about her unique shoes, revisiting her site tonight I

am still taken by these beauties, so I earmarked them here
for future reference!


Imari

These are my personal favourites ... one of these days ...