It's Starlight Spotlight Time!
Let's skim over the fact that I haven't done one of these supposedly
who is at fault here, but that will get us nowhere
so let us just get on with it!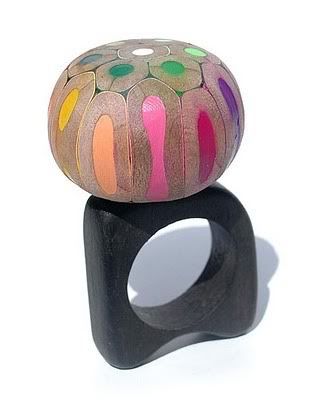 People's creativity never ceases to amaze me!
Monica Cristina Bellucci' makes jewellery with
colour crayons, every single piece is beautiful, but if I had
to I would pick the ring above.
by I. Rooni Kappos back in december.
Another beautiful piece to
lust over, at $185 dollars unfortunately out
of my price range, but I can still admire them!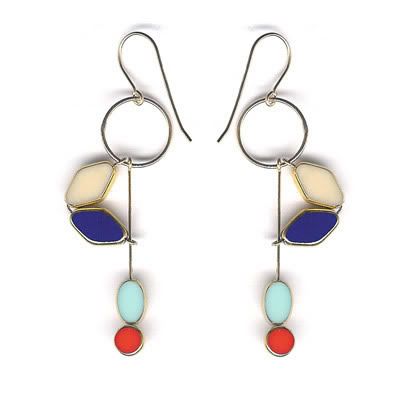 Artist
Joe Fig
explores the creative process
and the places where art is made
in a series of painstakingly detailed miniature sculptures.
He has also explored the same theme in painting, worth a look
if you visit his website.
His pictures document artist's work spaces all over the world.
via
The Design Files
Again at The Design Files I discovered
Miso
, a street artist based
in Melbourne, she's so good! Here's an
interview
.
Pikaland,
document the clothes you wear every day not
with a camera but with pencils and paints!
Pedro Lucena
Polish cinema posters from the 40's to the 90's.
(via
Modern Craft
)
Ah! Ah!
Fashematics
(
via Pillole Di Moda)
(via Poppytalk)
Would you like to sleep in this room?
It's not a room! It's an
airstream trailer
, don't ask me why but
that would make my hotel stay a little bit more special.
Make a papier mache boat, thanks to Ann Wood
I

♥

Supermarket Sarah!
Rainbow Church by Tokujin Yoshioka
(via Dezeen)