1.
Anne Bancroft
, 2.
Window
, 3.
Untitled
, 4.
Untitled
, 5.
Corazón
, 6.
Natural Giver
, 7.
Am I K In Your Book?
, 8.
Laundry - Part II
, 9.
Paradise Tanager
, 10.
What's Important To Me
Starlight Spotlight day ...
bringing you my favourite reads and links of the week:

I will start with this picture from The Sartorialist,
a fresh, light, summer look spotted in Milan ...




just to remind me that it is summer somewhere in the




world right now, it should be here too ... all this bucketing




rain would make you think otherwise

!

I loved the Moschino Cheap&Chic Resort collection,
these are two of my favourite looks,
but I could see myself wearing most of it,
see it for yourself
at
Style.com
.
Beautiful jewellery from
Ayala Bar
,
I discovered this on
Frizzifrizzi
, a great Italian blog.
I had a problem with the Ayala Bar link, I couldn't visit
the site because it kept asking me to download a flash
player, I did as I was told, but the site still prompted me to download
the player, I hope you have more luck and will be able to enjoy
looking at this wonderful, unique jewellery, made with
textiles, glass, beads and stones.
Untitled Dress
Automatism
posted about artist Valerie Hammond,
I enjoyed her work very much, I also can't wait
to explore the rest of the artists at the
Garson Fine Art
website, I already spotted a few that made my heart flutter,
expect to see them talked about here in the future!
Honorable Mentions:
• Cute blog about unlikely animal friendships
called Let's Be Friends, via FFFFound.
I want one of these
collar cameras
for my Ruby ...
althought I'm afraid I will get close up pictures of deer poo
and tissue paper which seem to be her favourite things!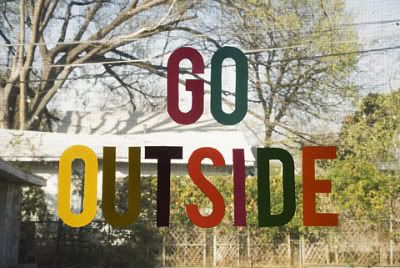 via Recovering Lazyholic
Happy Sunday Everyone!

what's left of it!