I've been trying to get back to some sort of regular schedule on this blog which I left gathering dust for way too long. Let's see how I fare in the next few weeks, in the meantime let's get on with my list of favourite links and tidbits from my Google reader, starting with
Mischief and Madness
who posted these beautiful vintage
Life magazine covers.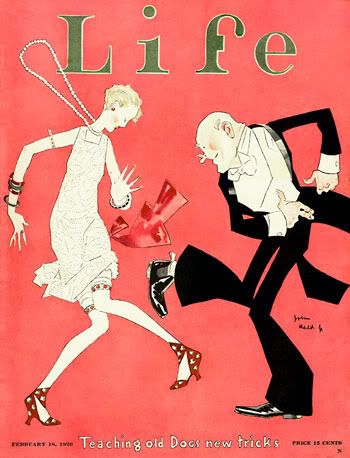 Are you a fan of
Sister Wolf
? I think she is amazing and I'm always looking forward to her posts, I admire her honesty, sense of humour and strength. Her posts always leave me with something to think about. If you are not a reader yet I suggest you pay her a visit.
Thanks to her I discovered the fabulous work of
Ray Caesar
.
If you are into photography, you will enjoy
Le Clown Lyrique
, I rediscovered some photographers I admire and came across some talented ones I didn't know about. I always loved this picture by Diane Arbus, I used to have a poster of it in my bedroom!
I'm a fan of
Keith Haring
, how fun and wonderful are these chairs?