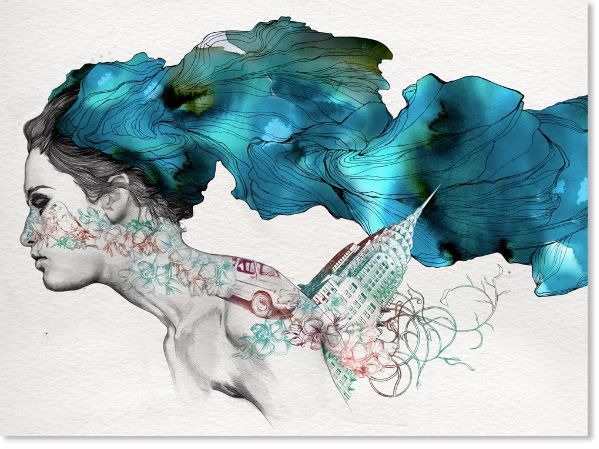 My first reaction when I came across
Gabriel Moreno
's gorgeous illustration was " Oh wow!"
Not the most articulate of responses, but can you blame me? I'm willing to bet that quite a few of you will
react in the exact same way!
On his website you can delight in more examples of his beautiful work, I also found a little video on
YouTube
that illustrates his technique and on his
Facebook
page (I swear, I'm not stalking the guy!) you can
find some interesting pictures giving a glimpse of his working method, a thing that always
fascinates me.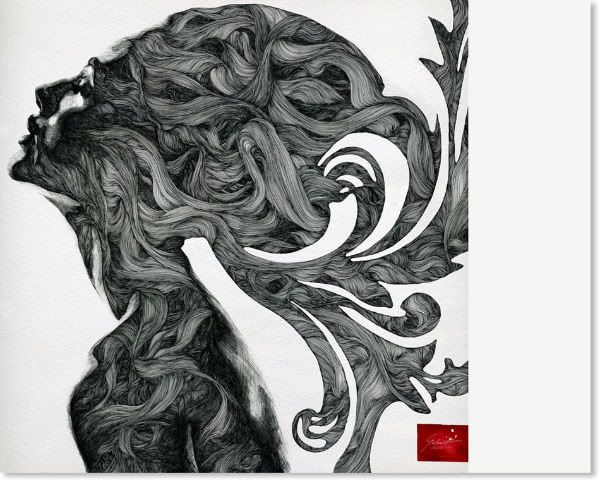 I'm really trying to be a good person and not be jealous, but some people's work really fills me with envy for their talent, I can now happily add Gabriel Moreno to that list!