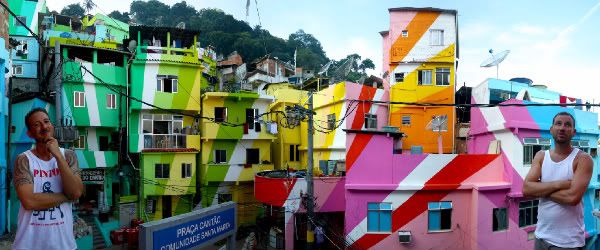 Artists Haas & Hahn started this project in collaboration with the community of
Santa Marta
, in the heart of Rio de Janeiro. The result of months of hard work is an explosion of colour covering 7000 square meters. Their dream is to raise enough funds to continue the project and paint the entire hillside favela.
( via:
Oh Joy
)
Loved this post by
Krisatomic
titled Get Your Sketch On, particularly I loved
Deanna Staffo
's sketchbook, she also has a lovely blog called
Mischief + Madness
, well worth a look.
I'm usually drawn to patterns and colours when looking at clothes, there's no such thing as over the top as far as I'm concerned, it's surprising to me then to find myself attracted by
Margaret Howell
's understated collection, but I am ... so there!
(Originally posted by :
Bonjour Girl
)
Atmospheric and poetic,
Kristin Vestgard
's paintings create a whole new world, a world of special beauty and charm.
(Via
Liza Corbett
)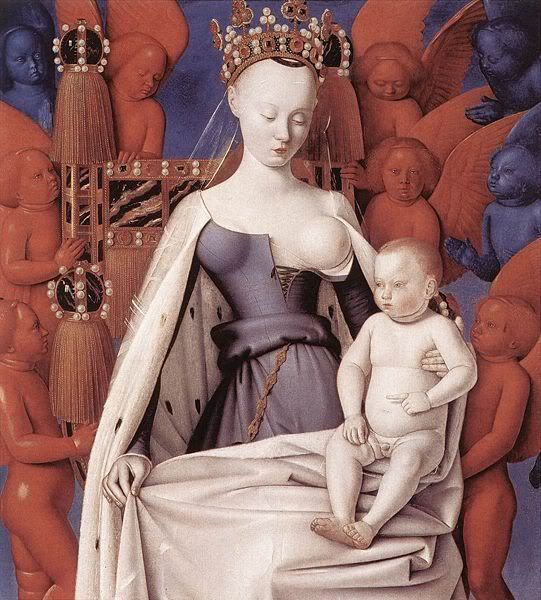 Holy Wardrobe Malfunction, 1452
●
Ace Jet 170
found type friday nr.84, Italian edition.
●
Locals and Tourists
project by Eric Fischer on Flick'r.
● Beautiful images at
Braindance Is A Way Of Life
blog.